Tale Trail to Wonderland
New Vic Theatre
Etruria Road
Newcastle-under-Lyme
Staffordshire
ST5 0JG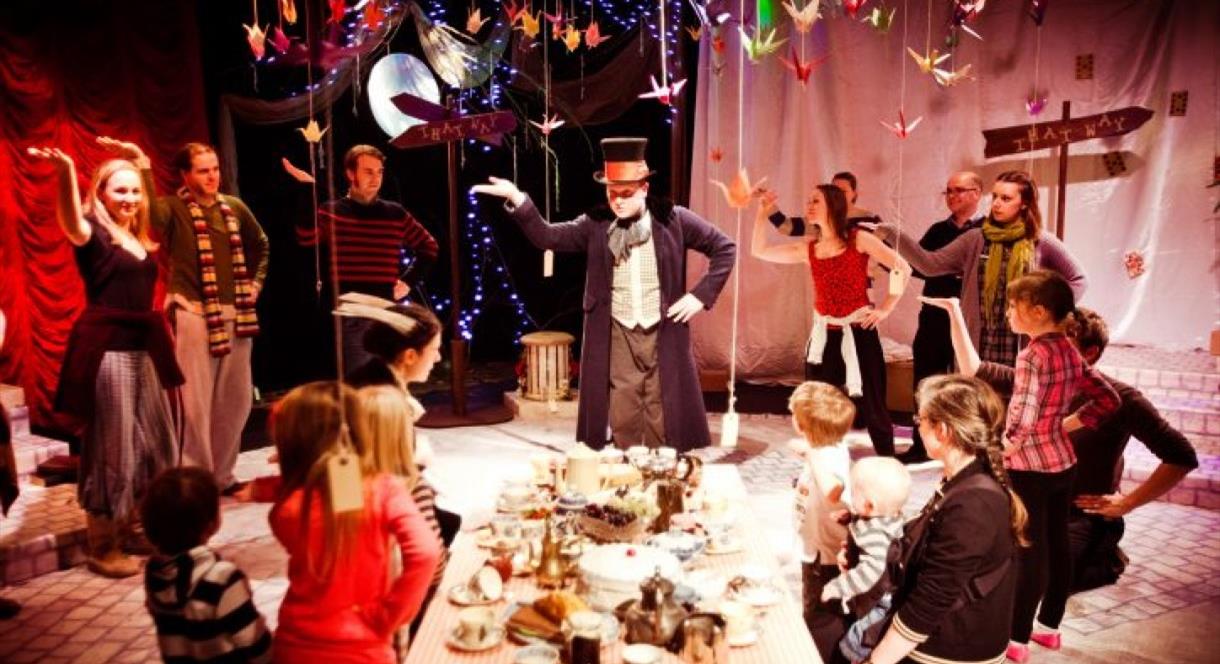 About
Created by the New Vic Education Team and You!
Directed by Becky Salt
Our interactive storytime adventure for young children and their families is back for more festive fun!
Alice has fallen down a rabbit hole and is lost in a curious new world full of sights, sounds and places to explore. Alice would love you to share her adventure in a wonderland of fantastic characters who all want to play and have the most surprising stories to delight us! Come and join us for Christmas capers in a fun filled land and help to get Alice safely home again.
Our Tale Trail adventures invite 3 – 5 year olds and their families to step inside the world of a classic children's tale. A chance to meet characters and experience the story for themselves, and designed to be fully inclusive and accessible.
A visit to one of our Tale Trail productions is a perfect introduction to the magic of live theatre and will provide memories that will last long in a child's mind. Join us as we step into Wonderland this Christmas!
Book Tickets
TripAdvisor
Opening Times
Sorry, this event has passed