Ford Old Hall Barn
Dairy House Lane
Ford
Leek
Staffordshire
ST13 7RW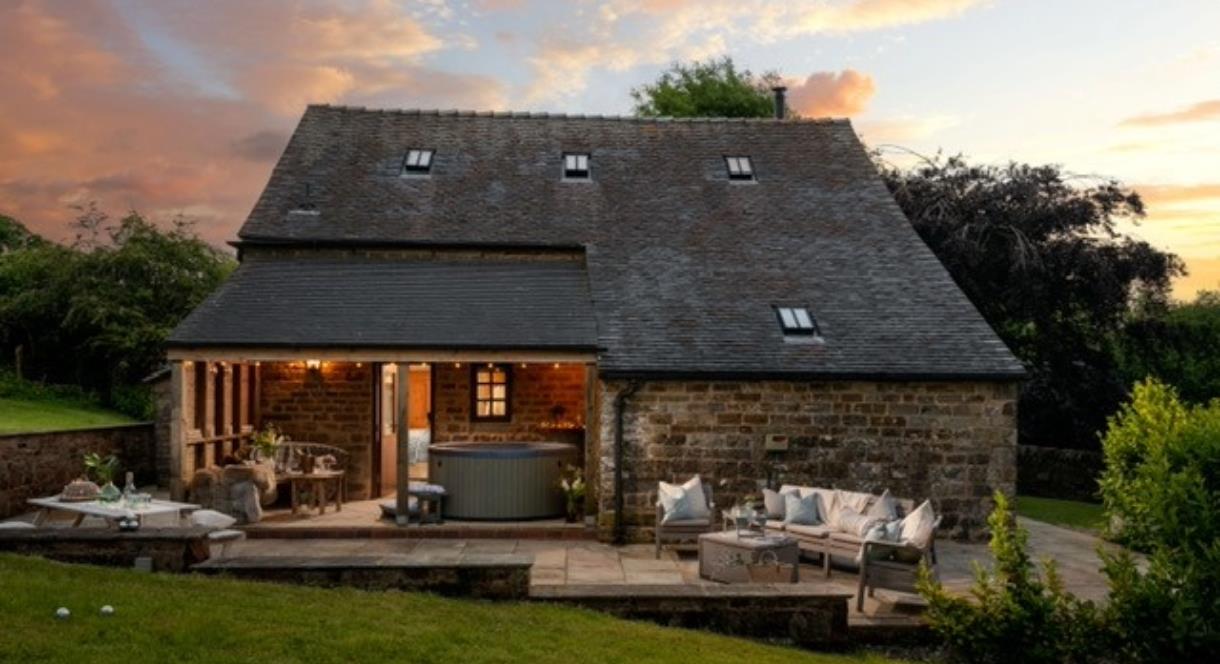 About
Your ultimate rural retreat ; stay in sumptuous style and comfort – rated 5* from over 100 Trip Advisor reviews.
A lodge style barn with private hot tub; unrivalled hospitality with supper and wine on arrival and a breakfast basket, including freshly baked pastries and a home made loaf.
Sleeps 4 plus an infant in a cot.
Ideal for guests who are looking for Non smoking & no pets.
TripAdvisor