Stafford Walking Street Market
Stafford Town Centre
Market Square
Stafford
Staffordshire
ST16 2BE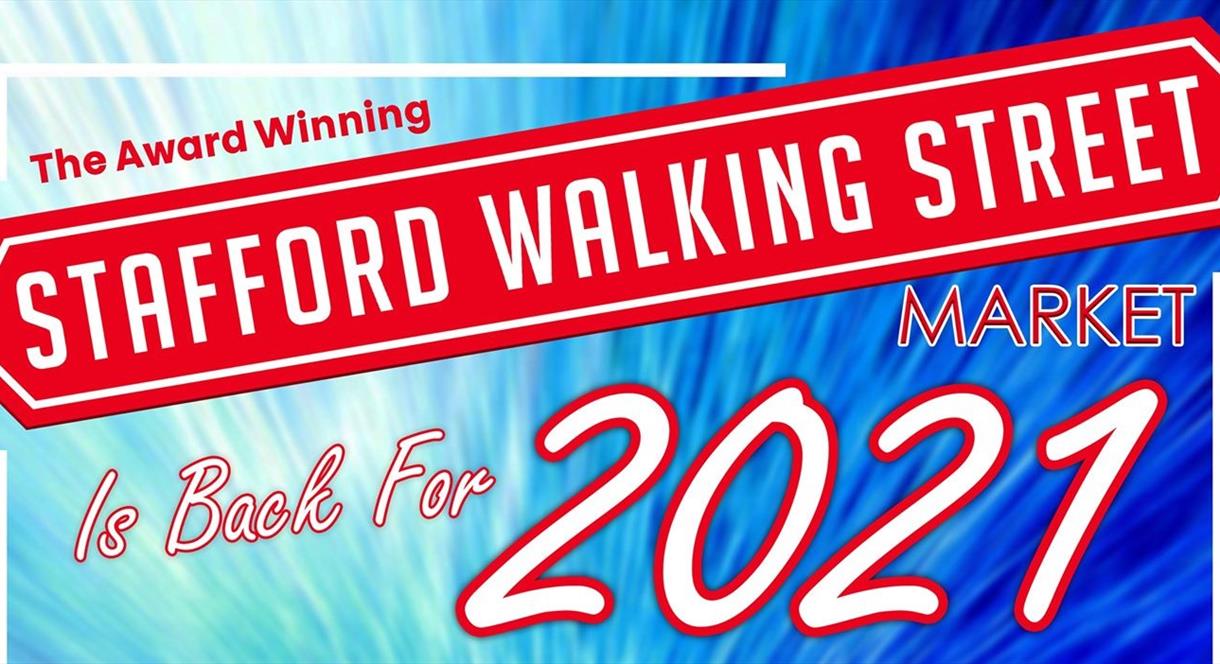 About
Monthly town centre open air event with great street food, market stalls, mobile bars and late night shopping. Plus 107.3 Stafford FM Roadshow with Ian Keeley - and as the year goes on we hope to get live music acts back on stage too!
The local pubs welcome you, please check their policies as you may have to pre-book a seat outside. Some venues allow you to eat your street food on their premises provided buy drinks, some allow children during the market day. Unfortunately you cannot pop into use their loos, so we have hired some for your comfort and convenience.
COVID Measures will be in place. Rule of six or two households. Staff will responsible for disinfecting any tables on site used by the public regularly and after public have moved away. Hand sanitiser and antibacterial wipes are to be used on entry and all stallholder have at their stands. We advise everyone that masks are to be worn as much as possible during the event except when eating or drinking, under 11's are not required to wear masks or those with underlining health issues. (Mask wearing is not compulsory during the event, but we feel that it is a precautionary safety measure)
DO NOT ATTEND IF YOU ARE FEELING UNWELL
Security, alongside stewards, will monitor the number of attendees. Attendees with children are responsible for supervising them at all times and should follow social distancing guidelines. Clear guidance on social distancing and hygiene will be explained to people on arrival and leaflet given to all attending on entering the Market. Cashless payments are preferred. We have hired toilets for the event which will be situated in Market Street. Please sanitise your hands BEFORE and After using.
****For the safety of staff please place your rubbish in the bin liners provided **** Lets have a good time, stay safe, and be responsible.
Book Tickets
TripAdvisor
Opening Times
Season

(9 Dec 2021)

Day
Times
Thursday

16:00

- 21:00