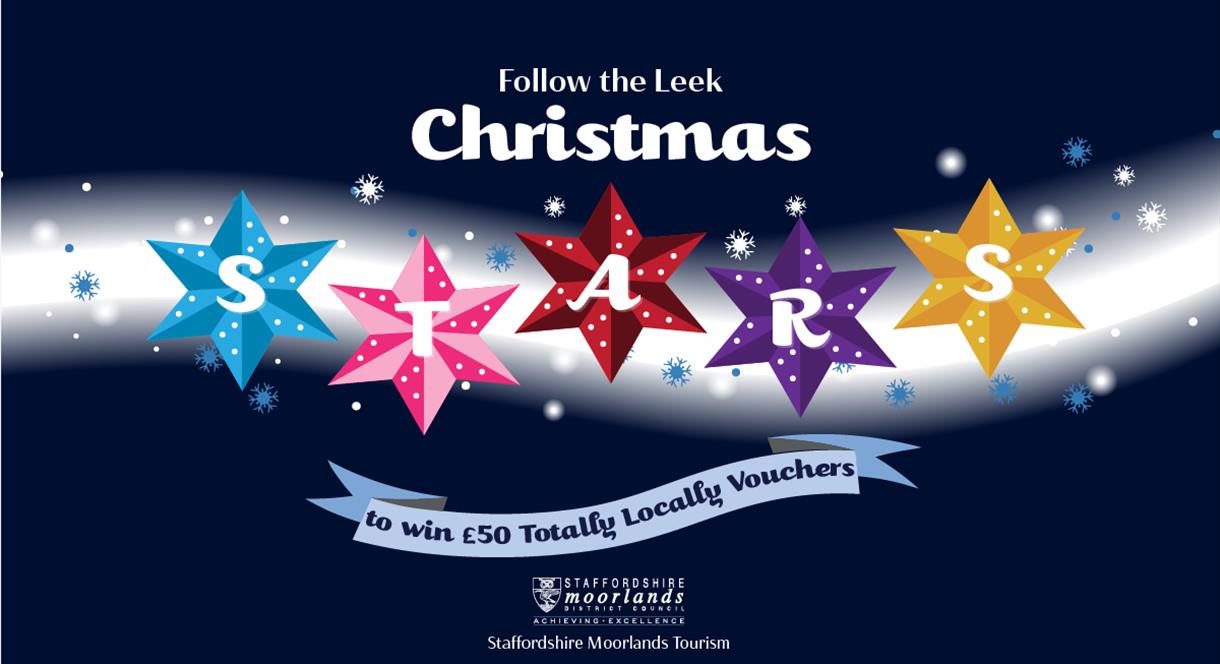 About
Follow the map to find Christmas stars
displayed in shop windows.
Each star contains a letter. Rearrange
the letters to spell out a festive
Christmas message.
Correct answers will be entered into a
prize draw. The winner will receive £50
Totally Locally Vouchers.
All entries to be submitted by
Wednesday 15 December 2021. Winners
will be notified by Friday 17 December
2021. Good Luck!
Pick up a map from these shops in Leek:
Bibelot, Sheepmarket, Pamper Pit, St Edward Street, Berties, Getliffes Yard, Smiths of Leek, Derby Street.
Book Tickets
TripAdvisor
Opening Times
Season
(25 Nov 2021 - 15 Dec 2021)